Click here to apply for the 2016-2017 school year.
Dream to Reality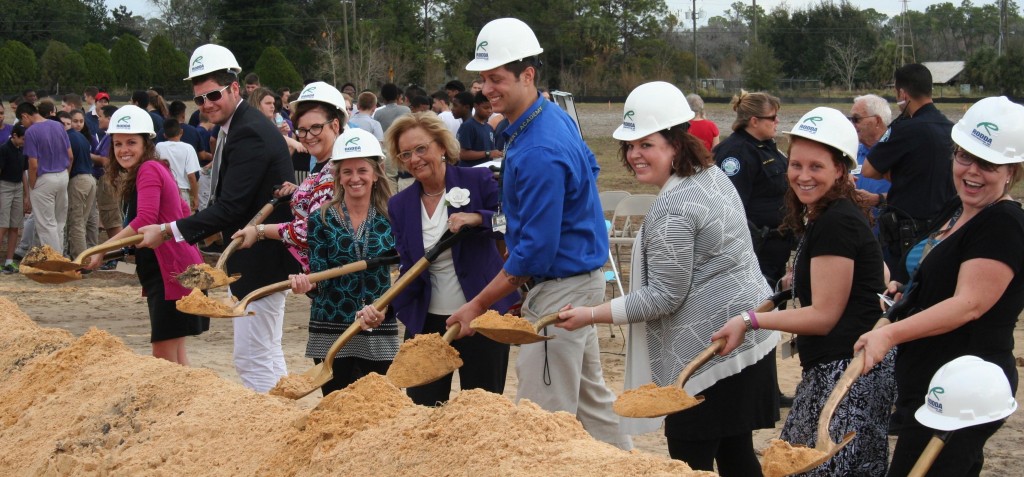 For the past several years when our 8th graders were ready to leave us in June, our families wanted them to be able to stay with us. They appreciate the high expectations we have for their children, the rigorous curriculum taught at DALA and most of all the caring environment we have created. 
So, in 2014 we decided to take the idea of starting a high school to our governing board. They embraced the concept and we started working on our application for the school board. At the same time we started looking for property to build our school. We didn't have to look far…just across the street.
One of our 8th grade teams started piloting some innovative technology in the classroom and explored ways to have students take ownership of their learning. That program was very successful and we were ready to take those ideas to the high school.
However, our plan was interrupted when the school board denied our application. But, we weren't discouraged. We continued our quest to make Discovery High School a reality. We rewrote the application and improved it in areas that were a concern. The school board recognized our efforts and approved our application in October. We will open next school year with the first class of DHS on this site. And we will continue building for the next couple of years until we have grades 9-12.
This ceremony means the beginning of a great high school for the families of our community. But we couldn't have done it without the help of some very wonderful and dedicated people who believed in us.
I want to thank those who have made this dream possible. Our governing board has been supportive of our endeavor during the past 2 years as we made our dream into a well designed plan.
The design team consisted mainly of Mr. Hastings, Beth Fontaine, Kim McGlinchey. The pilot team (Mrs. Higdon, Mr. Bishop, Mrs. Stevens, and Mrs. Watkins) will be joining our teaching staff at DHS next year. The DALA admin. team of Mr. Warren, Mr. Whitehead, Mr. Jemison, Mr. Frabotta and Mrs. Villamar supported and guided us through our journey and will be checking in on us regularly next year. Also, special thanks goes to Jeremy Hurd who has been planning the technology that will be in place for the high school. His expertise has been invaluable.
This couldn't have been possible today if we hadn't had the support of everyone at DALA – teachers, secretaries, support staff. Everyone has given their all for our students and many have contributed to the creation of DHS. It has really been a "team" effort.
And most importantly, we want to thank the our students who are here today and their families who want to be a part of our journey. They have continually supported us along the way and will always remain the reason we work so hard to provide an excellent education for our young people.
We also want to thank our many partners who are working diligently on this endeavor. The City of Lake Alfred for its continued support throughout this process. CenterState Bank for financing our project and we couldn't be where we are today without Envisors, the civil engineers, Furr & Wegman Architects for taking our dream and creating the plans that we envisioned, and Rodda Construction for bringing it all together.
Our dream is now a reality!